Red Island, Java
December 20, 2016 | 0 Comment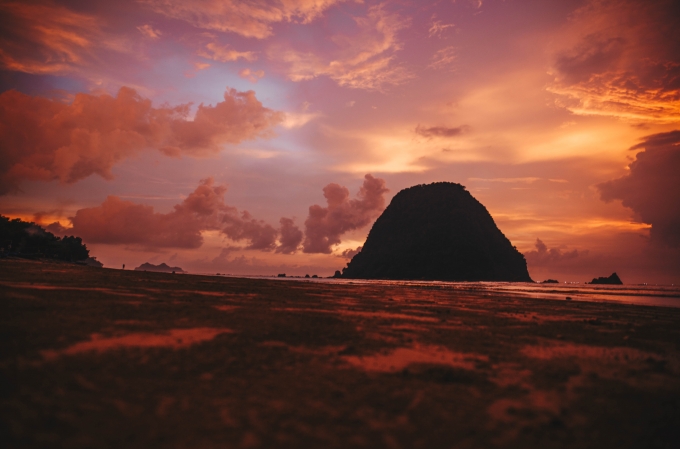 Every once in a while you need to go out and explore. This time our trip should take us to Java. A good crew, a couple of boards and a camera to record everything and we were ready to go.
We left Canggu at four in the morning to drive north west. It took us four hours to reach Gilimanuk where got on the ferry to cross the Bali Strait. In front of us we had the spectacular javaneese coastline.
One hour later we were able to get off the ferry and drove south west towards Red Island. Red Island is supposed to be one of the most beautiful Surf spots in Java. It is located in Banyuwangi, East Java. What we finally found exceeded all our expectations!
This bay truly is a little piece of paradise! It offers uncrowded waves for beginners as well as intermediates and advanced surfers. The sandy beach is surrounded by mountains and tropical rain forest and therefor is the perfect place to take some days of just to surf and relax. On the lefthand side of the bay there is a peeky hill located which gives the whole scenery something special. The sandy-bottom of the beach makes it perfect to take lessons or try surfing for the first time.
Our trip to Red Island was indeed an amazing experience! Lots of surf sessions, fresh tuna, bone fires at the beach and heaps of exploring all around the bay.
As usual pictures say a lot more than words. Luckily we were able to capture some of the moments of our trip to give you a glance at something you shoulnd miss out on!
More about our 3 night/4 days Red Island Surfari package you can find here