Canggu Surf Spots - Prerenan Beach
July 30, 2016 | 0 Comment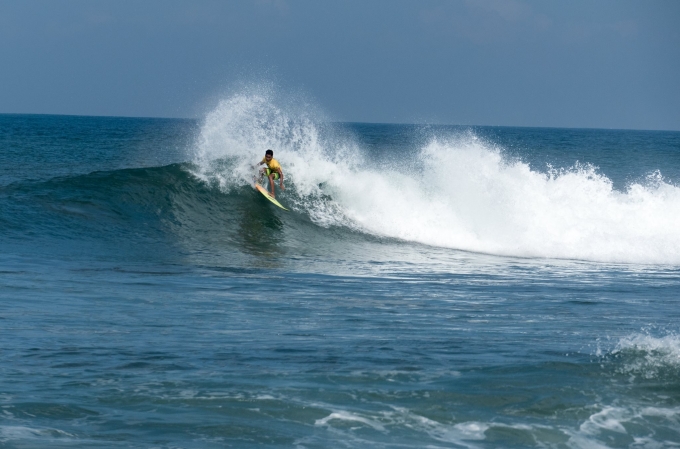 The Prerenan left is arguably the most famous break in Echo Beach. Due to its length and diversity of sections, many professional and advanced surfers congregate here religiously in the morning and evenings to enjoy its peaky face. A well defined river mouth outlines the channel where one can paddle out. Although the crowd here can be quite aggressive, they are not known to be territorial. Like surfing any new spot for the first time; respect the lineup and be prepared to take off deep if you want a set wave. In addition, this spot is very tide dependent. As the tide empties, be aware of the shallow reef on the inside section.
Type of break- Reef break
Wave direction- Right
Optimal tide: mid to high tide
Best swell 3ft-10ft
Swell Direction: S- SE
The Prerenan Right is also a popular contest location for the local and international surf community.
Access: Drive down Pantai Batu Mejan and park near the beachside restaraunts at the end of the road. Walk down the stairs and after walking about 100m, you will arrive at the Prerenan river mouth.
https://www.google.co.id/maps/place/Pererenan+Beach/@-8.6494195,115.1233017,16z/data=!4m5!3m4!1s0x0:0x59065f384d35d6d5!8m2!3d-8.6521965!4d115.1216072