Canggu Surf Spots - Berawa Beach
November 22, 2016 | 0 Comment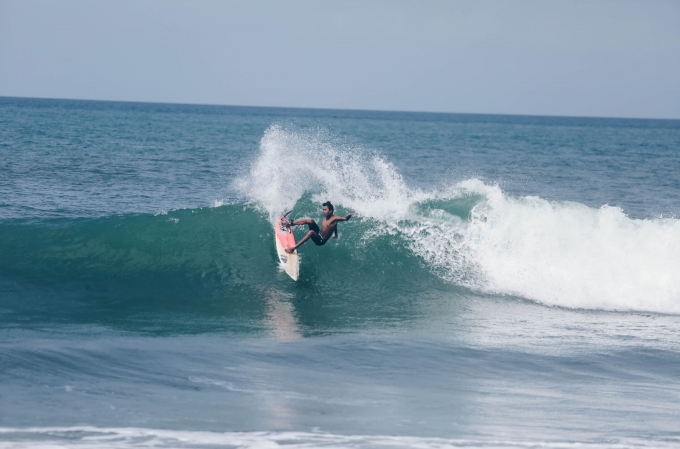 • Type of break - Reef/Beach break
• Wave direction - Right and left
• Best at mid tide
• Best swell - 1-6ft
Berawa beach is a great break for intermediate surfers with waves ranging from mellow and small, to short barrels. When facing the ocean you can typically see three different breaks. On your left there is a little right-hander that can produce nice barrels when the conditions are right. In the middle you will find a longer left as well as a righthand-wave which both can offer long rides. Further to the right there is another righthand-wave located further out in the ocean. When the swell is big this wave can offer have some really long rides there. The take-off often requires a steep drop-in. All waves work from low to mid-tide.
Barawa beach is located in Canggu at the end of Jl. Pantai Berawa, Berawa. It is quick and easy to drive to from Surfers House if you take the short-cut through the rice paddies (approximately 10 minutes). There is car park in front of the beach costing 5000 for a car and 2000 for a bike. Walking distance from Batu Balong beach to Barawa beach is approximately 20 minutes.
https://goo.gl/maps/eTHi2t9zuGm
If you don't bring your own board to Berawa beach, there are a number of places on the beach to rent all types of boards from soft-top boards to short-boards.
Barawa beach is also a great place to have a drink after your daytime surf, watch the sunset, and enjoy good music played by FINNS or one of the other nearby hotels. There are plenty of places on the beach that sell chilled drinks and coconuts, and barbequed corn can be bought at one of the stands on the beach.
Not only is there surfing in the daytime, Berawa beach offers night surfing. Spotlights are shone into the ocean every evening from FINNS beach club. Night surfing is free and for anyone. The spotlights are switched on from 6.30pm to 12pm and shine 100 metres out to sea.